Consulting firm based in Toulouse, specialising in the concerted transformation of organisations
The Factory, the solidarity of a
multi-disciplinary team
With about a 100 Tixies, the ETHICS Factory has a unique synergy of skills focused on added value. Above all, we are talking about a supportive and emphatic team who embodies the ideas promoted and shared with humility and simplicity in working with its partners.
Blending in our way of working can be disturbing for those who have always evolved in a more traditional framework. Our way of thinking "out of the box" shows a real ambition to offer a balanced frame, that is more cooperative, more participative and more consultive, in order to get an agile and competitive organisation, a good environment to live in.
If you deeply share our values and ambition,
please don't hesitate to apply for a job!
A unique
ensemble of brands
As organisations transformation needs are multi-dimensional, we assembled different consulting firms to provide added value for our partners. We built a consulting and service offer to inspire, gather and support organisations which are aiming for agility, performance and well-being.
Nous avons créé une offre de conseil et de service unique pour inspirer, rassembler et soutenir les organisations qui souhaitent être agiles et performantes et privilégier le bien-vivre.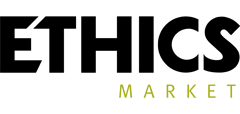 Public or private companies,
SMEs, agencies, Major Accounts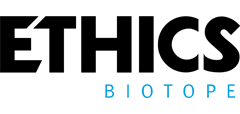 Start-ups or entrepreneurs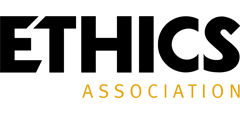 Associations, schools, job seekers,
TPEs,very small businesses etc.


Another way to find yourself
and meet with others

IN GOVERNANCE
A sustainable, decentralized and agile governance, as close to the field as possible.
IN MOVE
Move the organisation cornerstones, propelling the change or even the transformation itself, given the fact on condition that it makes sense individually and collectively.
IN SOCIAL
Social intelligence as a source of performance and as a driver for empowerment, anticipation and collective consulted commitment.
IN TELLIGENCE
Create of strong, mature, sustainable and harmonized relations between all counterparts, by understanding the markets and their ecosystems, and sharing experiences and cultures.
IN VIEWS
A reliable and super-reactive communication, that is relevant, referent and reinforce the proximity thanks to a customised multi-channel strategy.
IN NOVATION
The constant search for innovation within transversal dimension, in order to fine-tune the activity, anticipate clients' needs, create new ones, etc.
IN OPERATION
The optimisation and the simplicity of operations and emotions, for more efficiency, empowerment and motivation, which are key elements for the creation of added value in a coherent vision.
IN DATA
Install an information system based on processes and open towards a dynamic digitalisation, allowing the improvement of data use and success acceleration.